The 11 Best 3D Modeling Software Packages
Different 3D modeling software caters to different workflow demands. Finding the best 3d modeling program is no easy feat—but knowing where to start can help. This list is all about helping discover the best 3d modelers on the market today, how much they cost, and the benefits of each.
Overview
Among all the 3D modeling programs software packages out there are several regarded as "industry standards." This article is about highlighting some 3D design programs that will cater to any workflow, some that do a few things really well, and some that only do one thing well. For each 3D project, there is usually the best tool for the job though, in my experience, it pays to be able to transition between several programs if necessary.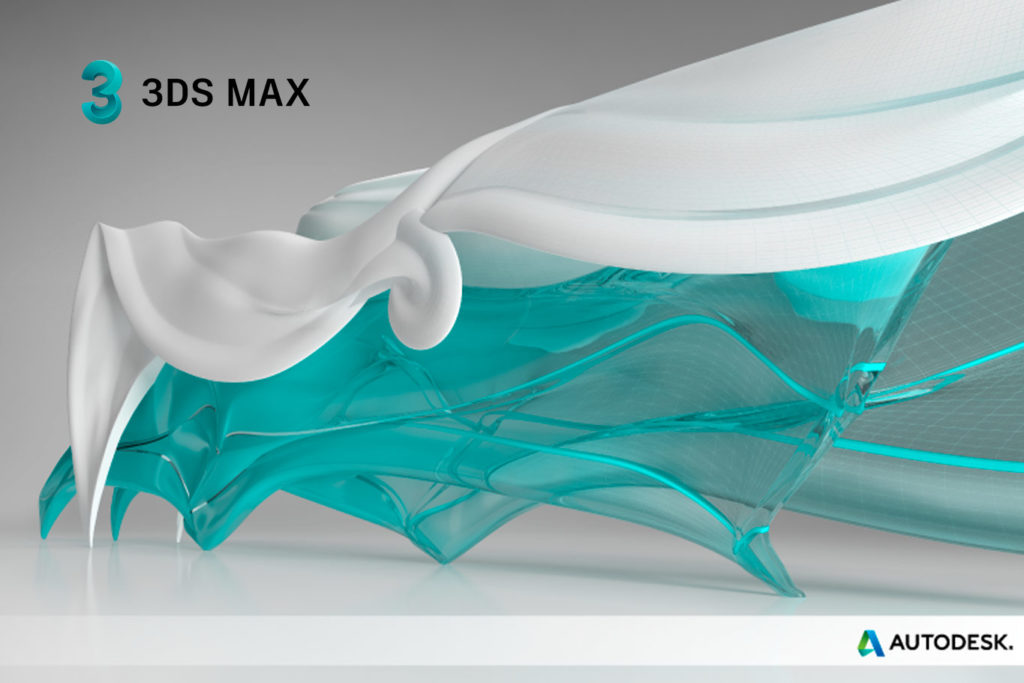 Autodesk's 3D Studio Max is so popular that no list of 3D modeling software would be complete without. This program is an industry-standard solution for architectural visualization, motion animation, scene design, and just about everything between. It's kind of the swiss army knife of 3D software. It's not the best solution for any single task in my experience but can usually get anything done. There are a tremendous amount of 3DS Max tutorials online and several 3D forums dedicated almost entirely to this software. It's bloated, buggy, and never does anything perfect but everyone knows it, there are tons of plugins for it, and you can always find an answer when you hit a roadblock.
Price: $1500/yr. or $195/mo.
Student Editions: Free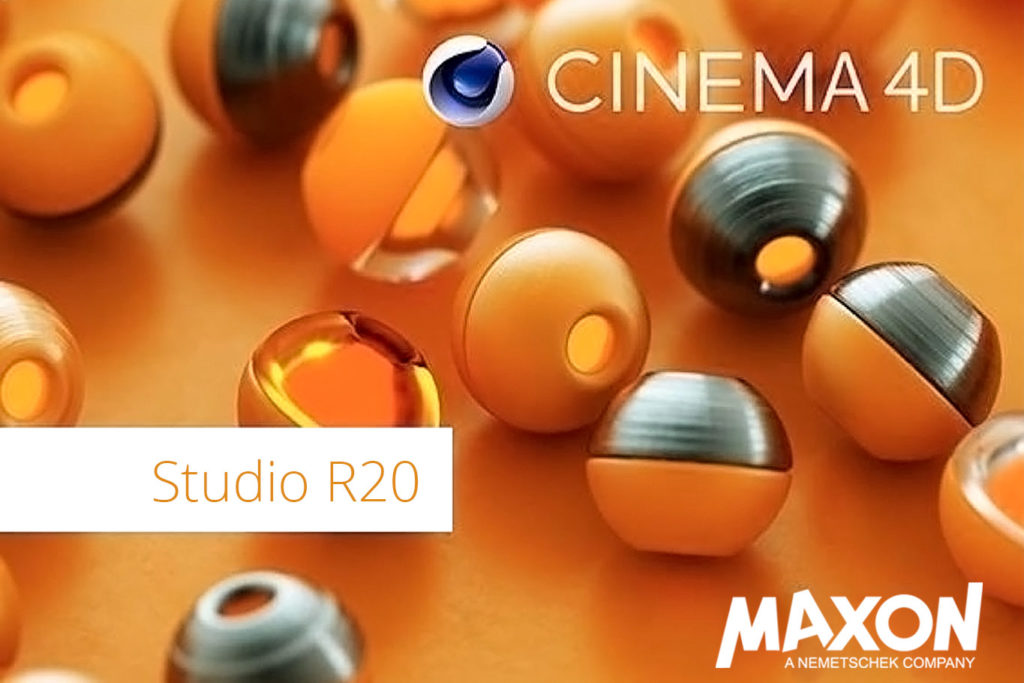 Cinema 4D is a product from Maxon that continues to impress. Compared to other 3D modeling software it's not been around all that long. Maxon has dedicated some serious resources to evolving this product to meet the specific demands of 3D artists in such a way that C4D has now become the go-to for many visualization studios. In terms of scene management capabilities, C4D falls a bit short of products like 3D Studio Max. C4D isn't the best option if you're planning to render things on the kilometer scale like forests, large architectural scenes, or construction projects. Where it really shines is with smaller photorealistic animations and renderings. C4D offers one of the most optimized animation toolsets of any software on the market today. It excels in creating organic models, rapid-development processes, and has a built-in render engine that rivals other 3rd party solutions like VRay.
Price: $3800
Student Edition: Free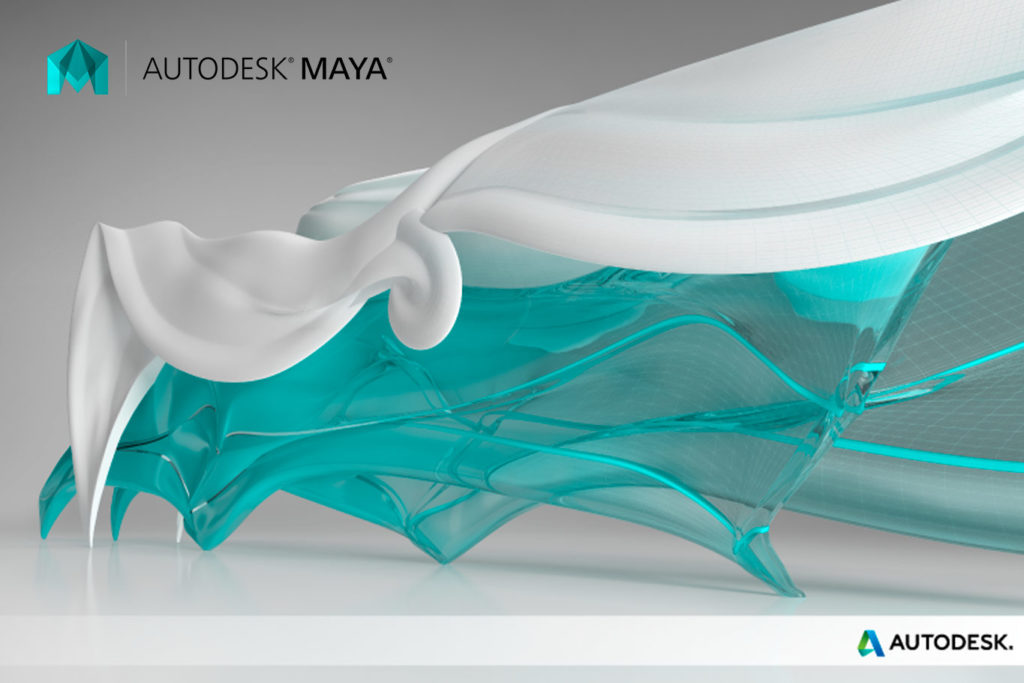 Autodesk's Maya is similar to 3DS Max, but more setup for character modeling, rigging, and animation workflows. If you're a motion-graphics artist this software is probably one you know inside and out. Compared to 3DS Max, it's more streamlined and cohesive in the presentation of its toolsets. Maya also has much deeper support for Python-based scripting, backed by much better documentation. Maya is the no-brainer choice of Autodesk products for those looking for an enterprise-grade motion graphics toolkit.
Price: $1500/yr. or $195/mo.
Student Editions: Free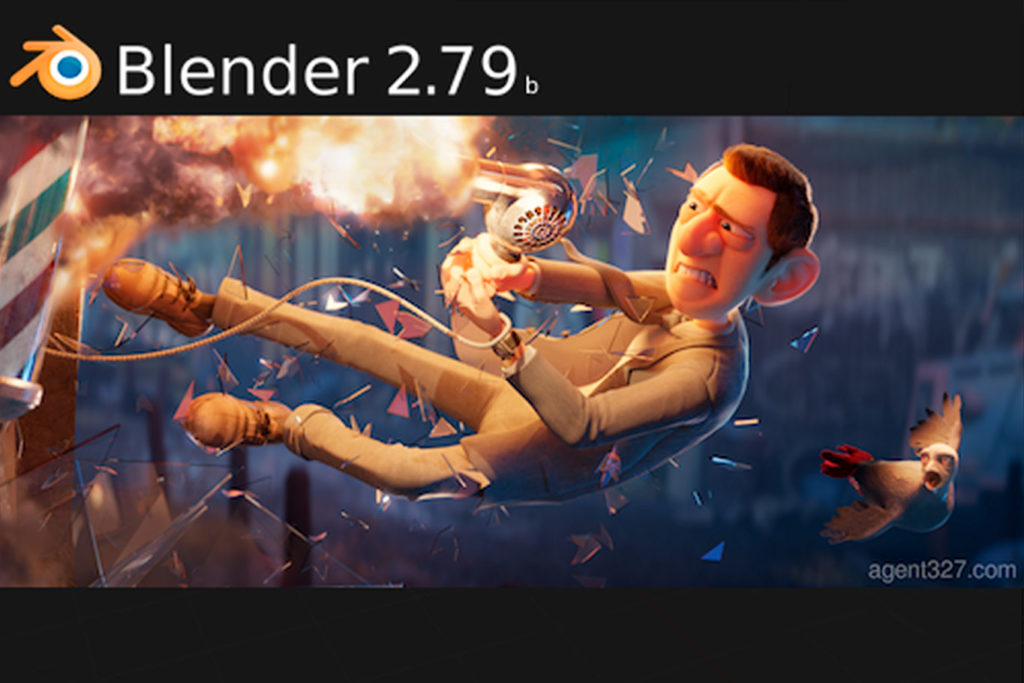 This 3D package is completely free, open-source, and supported by a tremendous community of software developers and artists. Blender is built from the ground up to integrate with the Python programming language and makes scripting complex tasks a breeze. Blender excels at 3D modeling, has a great built-in render engine called Cycles, and has a powerful suite of animation tools as well. Blender is popular enough that many 3rd party plugins such as VRay are available as well. If no one told you it'd be hard to guess that Blender was completely free and open source. Blender has its quirks and sometimes features are slow to evolve given its open-source nature. On the whole, however, it's an enterprise-grade 3D software that can handle just about anything.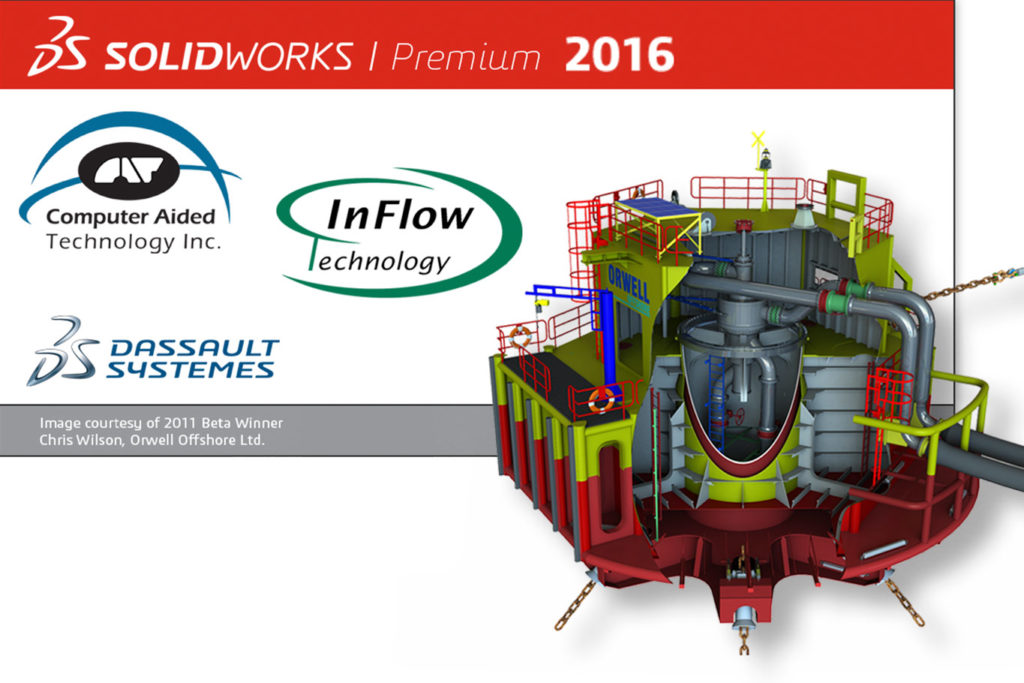 Solidworks is a tremendous 3D software for CNC and manufacturing-based design work. It's built to generate schematics and engineering documents rather than create models using them as reference. If you're designing framing for upholstery, engine parts for formula one race cars, or pressure chambers for aerospace projects you're probably familiar with Solidworks. This 3D software comes with several other suites (depending on your license type) of software that can be useful in running simulations, developing specialized solutions for things like injection-molding, and even some basic rendering support. Solidworks is a constraint-based 3D modeling program that allows users to define complex parametric relationships between objects.
Price: $5000-$10,000 per license
Student Edition: $125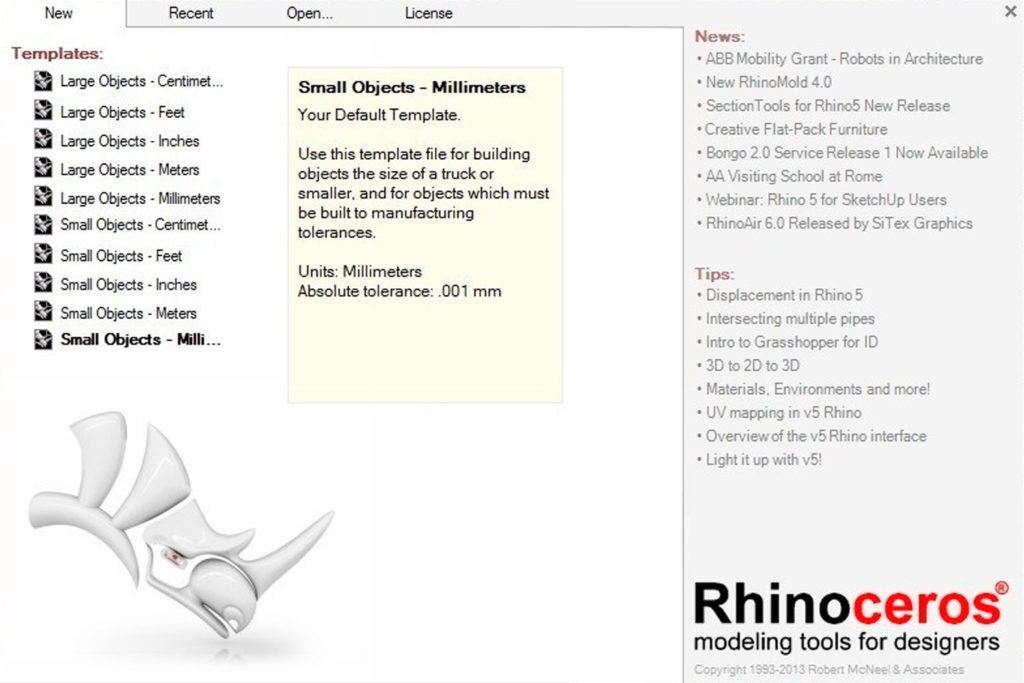 McNeel and Associates' Rhinoceros3D is an incredible piece of software that fills a gap between organic modeling software like Maya and strictly-engineering software like Solidworks. It's considered an enterprise-grade software package for generating high-tolerance 3D models as well as more loosely-toleranced and organic forms one finds in the VFX industry. Rhino is built on the OpenNurbs library (opensource) and features a robust toolset for creating very intricate and complex models. It also features one of the best parametric modeling software programs, Grasshopper3D, as a now-standard part of its core. Rhino is complete trash when it comes to rendering or animating but does accommodate some third-party plugins like VRay that can help close the gap.
Price: $995
Student Edition: $195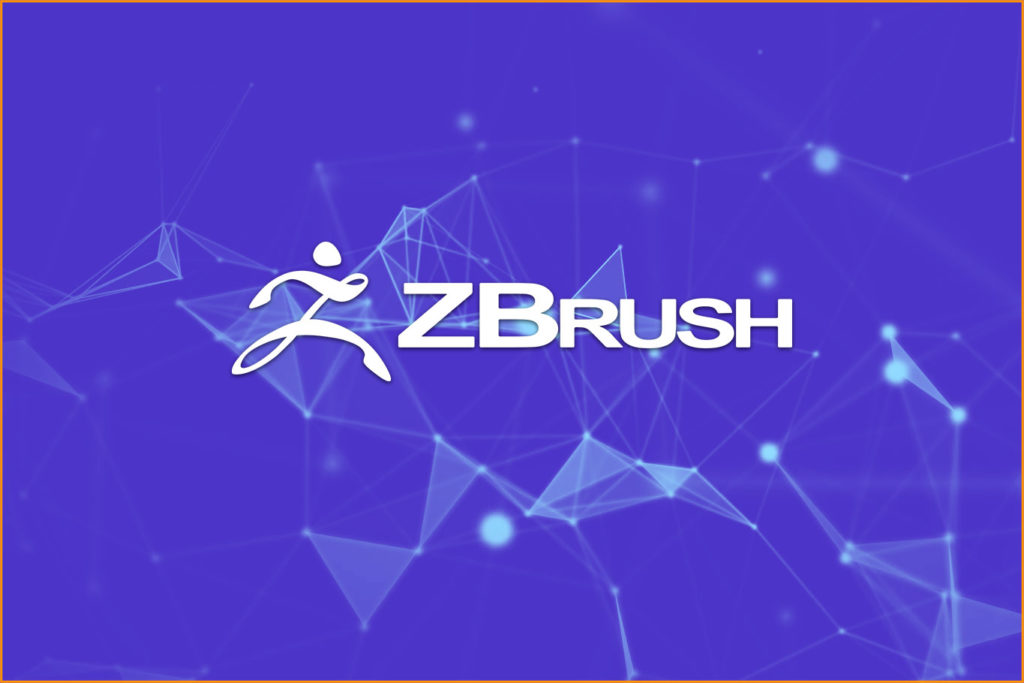 ZBrush is a 3D sculpting software made by Pixelogic and is the industry-standard for creating hyper-realistic models. If you've ever found yourself in awe of a digital rendering of a person's face, chances are that artist used ZBrush to create their work. Sculpting is something that's built-in to many other 3D programs, even in 3DS Max, but none of them come close to matching ZBrush's optimized toolset's capability. ZBrush is a common early stage in character development to help generate texture maps and photorealistic stills for marketing and later storyboarding.
Price: $895
Student Edition: $495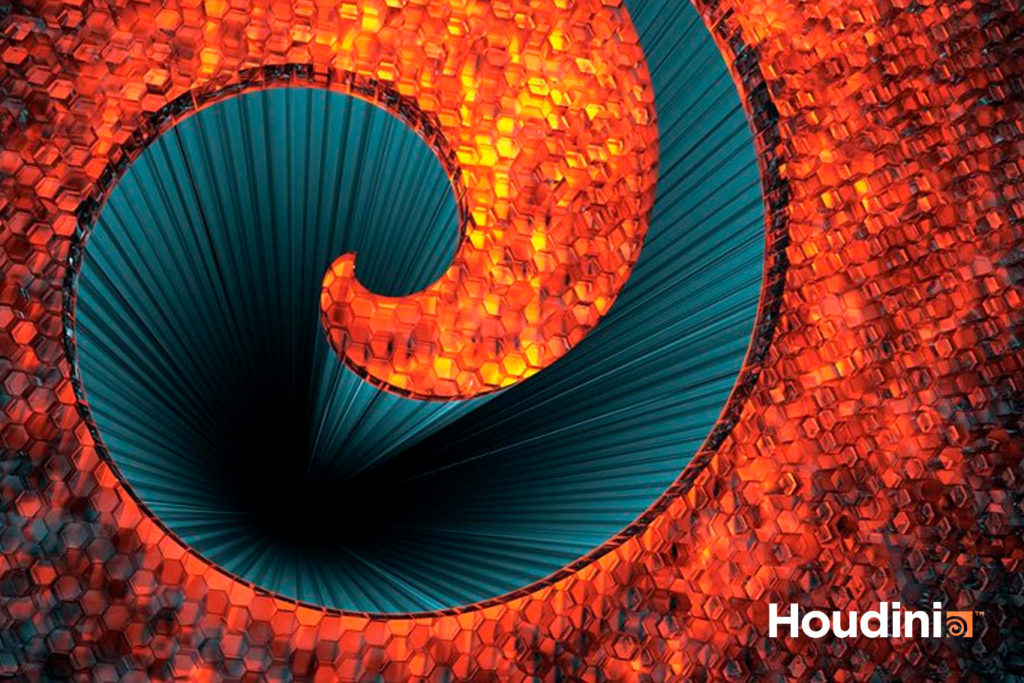 Houdini is the industry-standard for creating intricate or complex effects that involve things like particles and fluids simulations. Other software like RealFlow offer similar toolsets to integrate with programs like 3DS Max but Houdini is built as a standalone package to offer a truly-dedicated solution. Houdini has a largely node-based workflow and approaches everything 3D modeling from a procedural standpoint. This approach, built from the ground up, is ideal for generating complex systems of things like smoke, water, fire, and Sci-Fi like particles. Houdini can be leveraged to create just about anything, including photorealistic architectural renderings if one should so desire, but really shines in particle systems and similarly-complex simulations. The pricing model for Houdini is more granular than other 3D software and has an affordable option for most use cases.
Price: $2000
Student Edition: $75
This is another Autodesk product that is built to be a building information modeling (BIM) solution for large-scale construction and architectural project management. It's used heavily in the construction management and commercial development fields but has applications in many other areas. It's not uncommon to see photorealistic architectural visualizations done in Revit, but for the most part, this 3D software is more closely related, at least in the application, to manufacturing-based engineering solutions like Solidworks. Revit excels as tasks like programmatic updating of floor plans, sections, and elevations when single model facets are replaced or updated. It also features simulation toolsets to help design and asses structural aspects of projects. For those using Revit for photorealistic renderings, chances are they're also using Vray for Revit.
Price: $2300/yr. or $290/mo.
Student Edition: Free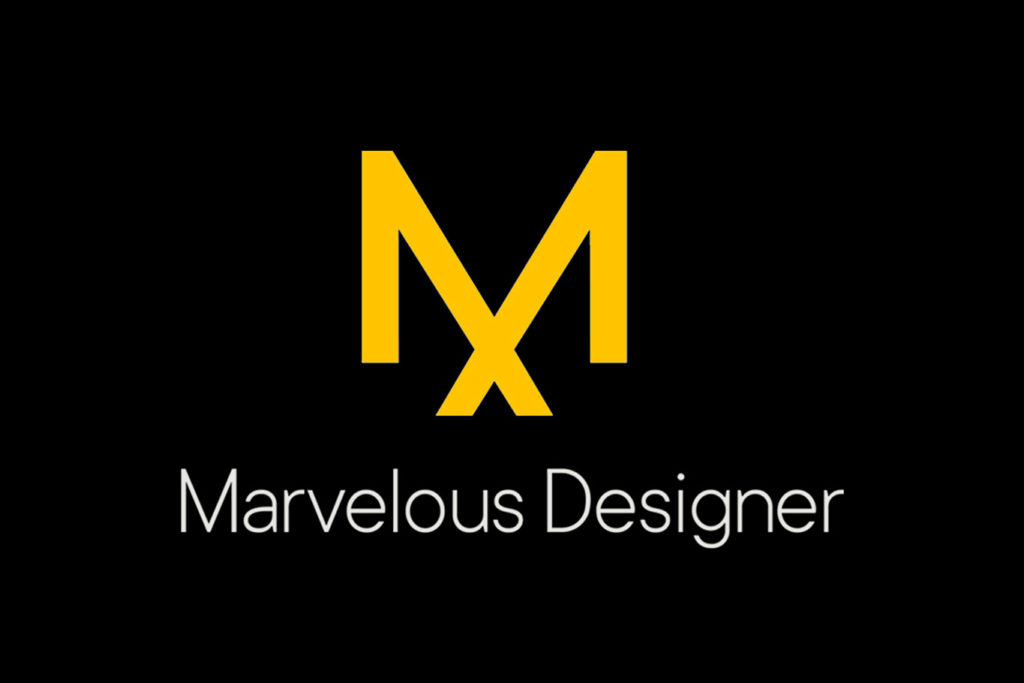 This is arguably the best 3D software for those modeling anything with cloth in it. The simulation engine of this program is second-to-none and puts other in-built solutions from programs like 3DS Max or Maya to shame. Unfortunately, that's about where this program's competitive edge stops. Marvelous Designer is definitely a specialized solution and probably cost-prohibitive for many studios. Fashion designers, furniture designers, and game makers flock to this program to provide top-notch design capability for ultra-realistic cloth simulations. Huge visualization studios like Disney, Blizzard, EA, and DreamWorks rely on leverage the power of Marvelous Designer to make their products the best in the biz. MD has come a long way in recent years and constantly unrolls new features, improvements on existing features, and overall UI optimizations. The pricing structure for Marvelous designer offers personal licenses and enterprise licenses but, oddly enough, the education license is considered a discount of the enterprise license.
Price: $1700/yr.
Student Edition: $300/yr.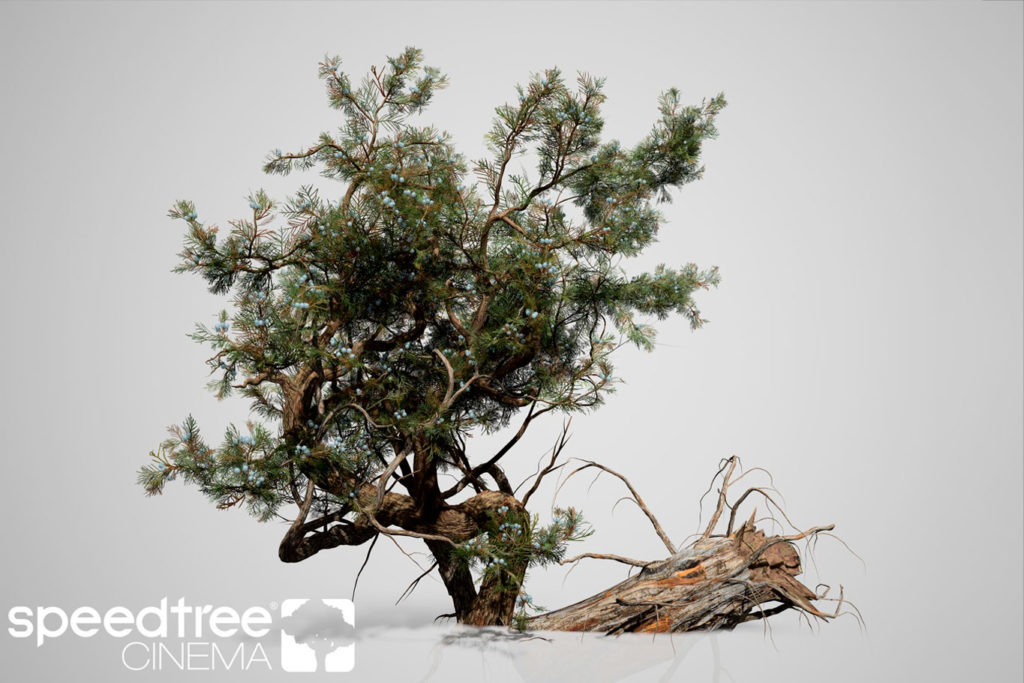 If you're into the modeling of plants, trees, grasses, or anything environmentally-related then Speed Tree should be given consideration. Complex organic models, like trees, are notoriously hard to manage. Speed Tree excels at providing a solution that creates procedural models (on a species-like level) that also generates UV maps, applies materials, creates animations + riggings, and can easily generate millions of variants if needed. Speed Tree handles leaves, roots, barks, and everything between. It's considered industry-standard for all things foliage and is a popular node in the workflow pipelines of many game dev studios working with Unity3D and the Unreal Engine. 3D models created by Speed Tree are done in such a way that is compatible with other software such as 3DS Max, Maya, Cinema4D, and Unreal Engine. This includes skeletons, animation sequences, and UV mapping solutions. Pricing is done in several ways, with newer models accommodating gaming applications. One major drawback with Speed Tree is that models generated with their software aren't allowed to be sold as assets.
Price: $1500
Student Edition: Not Available
About These Choices
The 3D modeling software listed here isn't to be considered a comprehensive list. There are loads more programs out there that perform well. These are all enterprise-grade, stand-alone programs (though some may integrate with other programs) that are used by many major studios. We use many of these programs in developing specific assets for many of our 3D rendering services. Whether it's algorithmic modeling, real-world lighting simulation, or real-time visualization—the software on this list has it covered.